Men's T-Shirts & Tops
The T-shirt is perhaps the simplest yet most versatile item in a man's wardrobe. Which is why we designed our collection of men's T-shirts and tops, including short and long sleeved T-shirts, with endless utility in mind. Choose from soft Supima cotton T-shirts with crew neck and V necklines. Explore our huge range of classic colours to find pieces to fit your wardrobe. Opt for high performing AIRism tops for keeping cool at the gym or for wearing them underneath your shirt. Whatever it is you're after, we've got you covered.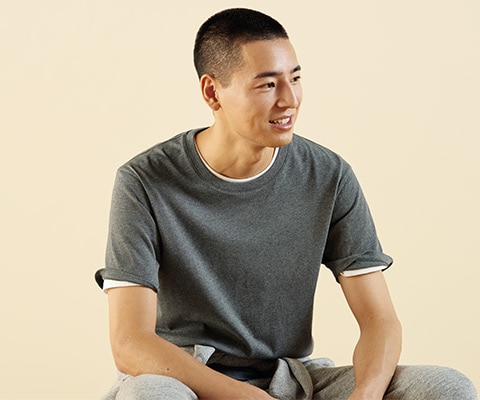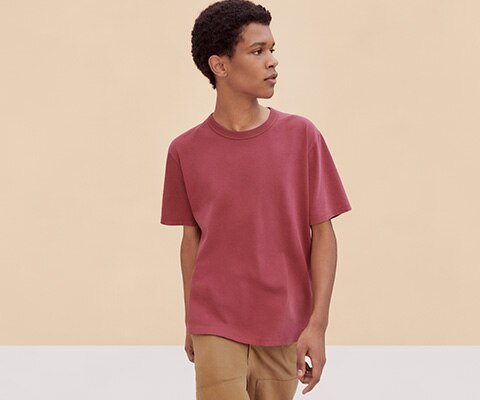 ---
Reimagine the feeling of a classic T-shirt. With our men's Supima cotton T-shirts, everyday essentials no longer have to be ordinary. Experience extra-long staple fibre cotton for improved softness, longevity, colour and quality. These aren't just any men's T-shirts: these are T-shirts designed to look better, feel better and be better for longer.
---
Stock your wardrobe with staples that go above and beyond. Our men's T-shirts come in a wide range of versatile colours and neckline cuts, so you can find a casual essential perfect for every outfit and occasion. DRY technology and Supima cotton varieties ensure long-lasting comfort day in, day out.
---
Matchwear to boost your game: our Performance T-Shirts for men are fit for champions. Inspired by styles worn by world-class tennis players and featuring our cutting-edge DRY EX technology, these designs are quick-drying and moisture-wicking, leaving you feeling and looking your best during your training and beyond.